Regular price
Rs. 750.00
Sale price
Rs. 740.00
Unit price
per
Sale
Sold out
Drink it, pour it on, swish it around! Honey + Vinegar = a one-of-a-kind solution that's good for what ails you and deliciously refreshing. The purifying properties of apple cider vinegar help restore proper pH balance, and honey adds to the taste appeal. Use as often as desired and whenever you need a lift!
This ancient recipe has been used for many ailments and is also known as an anti-aging elixir (tonic). ACV + HONEY has been recognized as a powerful natural disinfectant, antibiotic, antiseptic, antiviral, detoxifier, and cleanser fighting germs and bacteria.
Sometimes nothing is refreshing as an ice-cold glass of apple cider vinegar with honey.
Why Honey with ACV?
When added with ACV, Honey makes the mixture more flavorful for the first time. Many people don't like ACV first time because their taste buds don't take the well-fermented taste as their body is acidic. You will find that you want the flavor in a few days as your body is alkaline.
After consuming honey, the blood test shows more alkalinity.
Ingredients:
Honey and apple cider vinegar.
Benefits:
ACV: It maintains the body's pH and slows down the breakdown of starch into sugar.
Honey: It fights against germs and bacteria and detoxifies the body. Its natural sugar acts as body fuel and gives instant energy. It also increases the absorption of nutrients and reduces cholesterol.
Dosage:
Dissolve 3 tsp (15 ml) of the vinegar in water and drink 30 min before breakfast, lunch, and dinner.
Share
View full details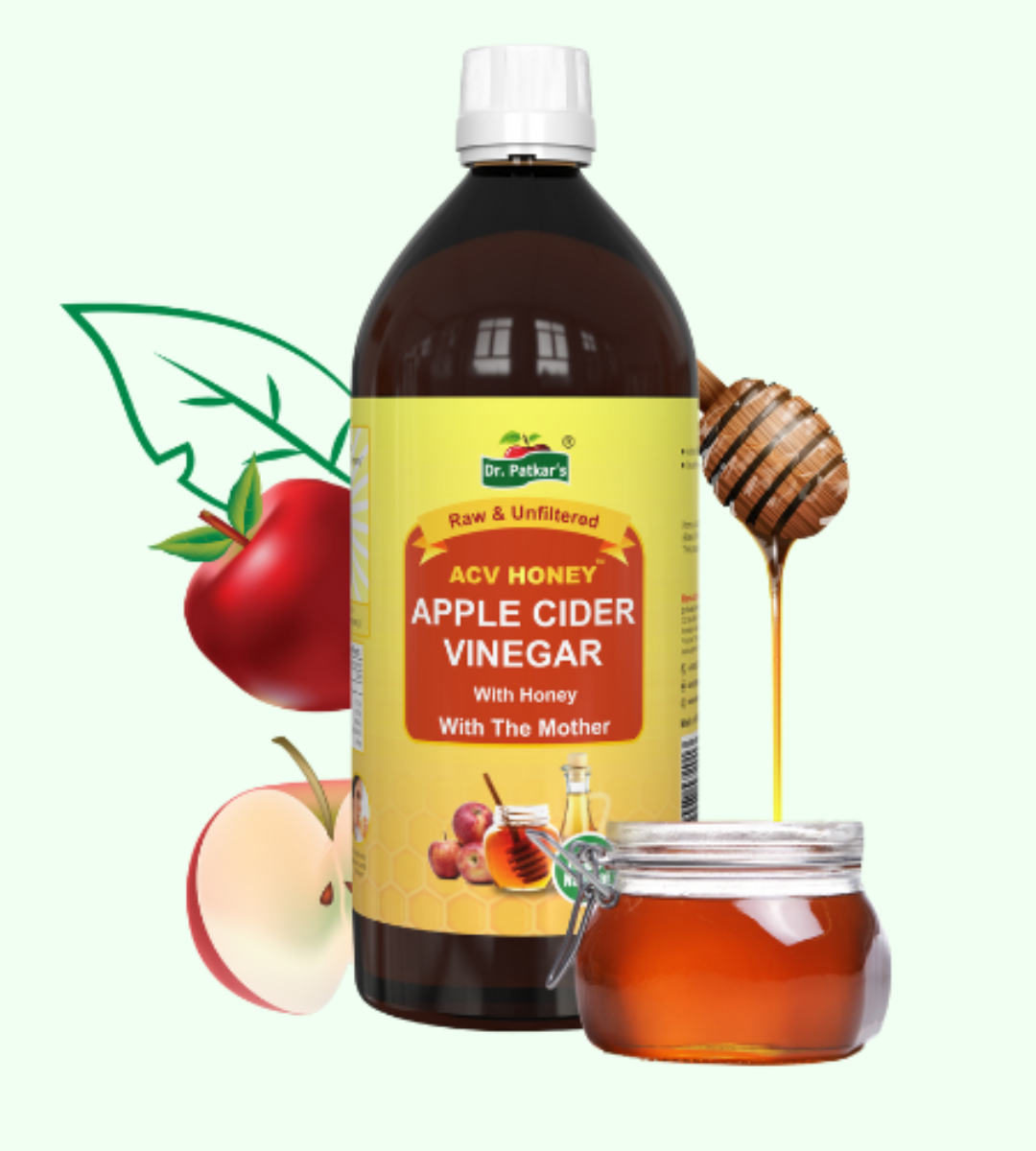 CASH ON DELIVERY
Receive products and pay at home
NATIONWIDE SHIPPING
Delivered in India within 4-5 days
AMAZING DISCOUNTS
Find great products at amazing prices